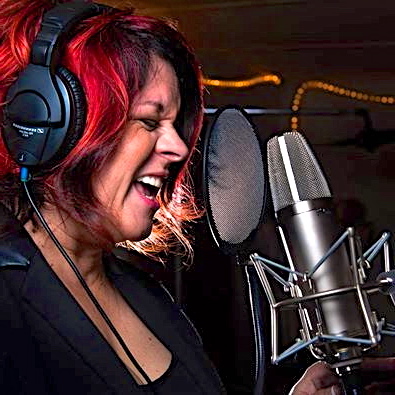 About Margo Le Duc - Best Vocal Coach
Margo Le Duc(Best Vocal Coach) is that rare artist who can move seamlessly from the background into the spotlight. Ever the consummate performer, Ms. Le Duc has been performing for over 20 years. She has supported artists such as Michael McDonald, Deniece Williams, Jeff rey Osborne, Brenda Russell and the Gap Band, and has performed session work for artists such as the international performer Sharon Cuneta and hip-hop performer Baby Bash.
Ms. Le Duc shines in the lead as well. She has opened for Jay Leno in Las Vegas, and performed for the King and Queen of Norway. She performed with renowned pianist Cliff ord Coulter at the Monterey Blues Festival, and participated in the Anheiser-Busch tribute tour for Luther Vandross. Her list of corporate clients includes Disney, Wells Fargo, GE, BMW, Sun Microsystems and Redken.
Inventor
Margo is the inventor of The Vocalator™ which is a music industry standard for training a singer's voice and catapulting it to the next level.
Stanford Jazz Consortium
Working with the Stanford Jazz Consortium at Stanford University as a vocal coach and mentor on all aspects of singing and performance.
Voice By Margo Classes
Classes are held at two locations: VBM Studios in Femont California, and Unity Palo Alto. Building a spiritual place where people can connect to song.
Education
A University of the Pacifi c Conservatory of Music graduate, and voting member of the Recording Academy, Ms. Le Duc is a much sought-after vocal coach in San Francisco and Los Angeles. She created Voice by Margo (VBM)—an extraordinary set of vocal lessons available on a two-disc CD. She has coached artists under contract with Sony, Capital Records, Syndrom, MJJ Music, and many other labels.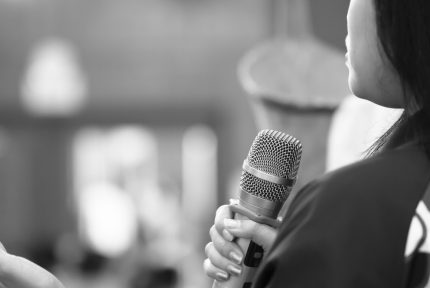 Margo Le Duc
Paul Hardcastle may have just "discovered" Margo Le Duc, but Margo has been a successful headline performer and backup singer for quite some time.
Margo offers a range of classes such as:
Backup singing is diff erent from solo singing. This class introduces students to the skills needed to be a backup singer. Margo shows how to sing harmony, blend the voice with other voices to create one harmonious sound, "carve" a song to sing backup like the pros, sing backup to a variety of musical genres.
Learning to break free and connect to the artist within is an essential part of being a great singer. This class is designed to help singers: be themselves in the present moment while they're performing, express their deepest emotions about their music, fi nd the balance between technical discipline and letting go, feel emotion while they're singing and express it with technical skill, in a safe and
supportive environment of student singers
Singing blindfolded can propel singers to a new place in their singing and self-expression. The can begin to sing with less self-consciousness, let go of what holds them back from free expression, learn from their own experience and watching classmates. It's invigorating and diff erent from anything they have tried before.
Students go deep within and fi nd their inner singer. They start to fi nd their center—their True North. This class is designed to help them fi nd the deep places where their music and artist live, connect with the essential singer inside, fi nd that intimate place from where they can sing very time.
This class will help students make basic vocal improvements in a non-judgmental, fun environment. They work on breath support, fundamental techniques, how to hear and stay in pitch, hold a melody (and even harmony), and learn their range, using a variety of songs and styles.
Call Margo today and learn more about the power that top-notch vocals can bring to your music!